EPOS - The Power of Audio
EPOS empowers businesses around the world to better communicate and collaborate - anytime, anywhere and on any device. They use the most advanced audio and collaboration technologies to create solutions that are powerful, reliable, and easy to use. Their solutions deliver excellent audio and video experiences so individuals and teams can reach their goals and perform better.

EPOS is part of the Demant group – a world-leading hearing healthcare and technology group that builds on a heritage of care, health and innovation since 1904. EPOS is not a new industry player... until 2020 EPOS was known as Sennheiser Communications.

EPOS Headsets
EPOS headsets deliver crystal-clear sound, comfortable wear, and superior noise-cancellation, allowing for uninterrupted communication and productivity. With a variety of wired or wireless options, their headsets cater to all business needs.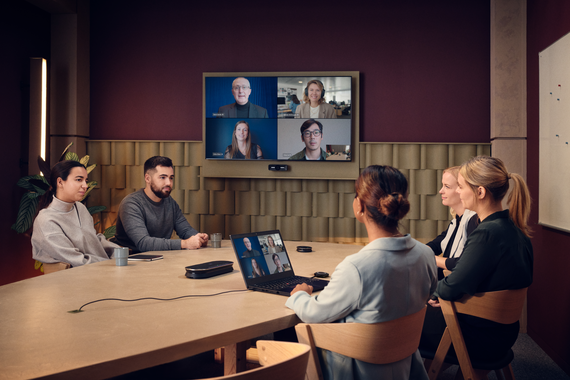 Meeting Room Solutions
Advanced meeting room solutions tailored to your workplace. We hear with our ears, but listen with our brain. EPOS Meeting Room Solutions are designed with unique algorithms & acoustics that help the brain orient and focus in hybrid meetings.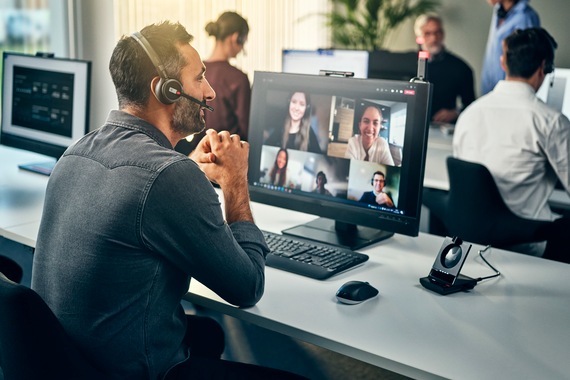 Video Conferencing
Welcome your remote colleagues into the meeting room with intelligent video conferencing equipment; keep everyone in the picture, ensure their voices are heard. Enjoy video conferencing as it should be, easy & ready to go when you are.

Popular EPOS Products


Made for those who insist on excellence from their audio devices. EPOS craft solutions with high-quality materials that are built to last. Providing the perfect balance of excellent audio and comfort. The real magic happens when users experience the purity of sound, the clarity of speech and the difference they make to anything the user sets out to achieve.
EPOS BrainAdapt: Audio Designed for Your Brain


Based on decades of psychoacoustic research through the Demant Group, EPOS has the data on how and when the brain performs best - and designs algorithms and acoustics that reduce the cognitive load on the brain so businesspeople and gamers can perform better.

Headsets, speakerphones, and video bars that are built on EPOS BrainAdapt technology are designed to support the brain's natural way of processing sound. This means less fatigue and more focus for both you and the people you are communicating with.

Orient, focus, recognise – this is the process the brain performs to make sense of sound.
Sounds that cannot be recognised are perceived as noise and noise stresses your brain, causing it to become tired and unfocused.

It comes down to understanding how the brain makes sense of sound, because a great audio experience only happens when technologies support the brain's listening process, helping it perform as intended.

Orient. Focus. Recognise.

67%





Reduction of listening effort **

Users spend less effort listening, & therefore have more available cognitive capacity for other tasks.
** Up to 67% reduction of listening effort, on average, as reflected by subjective listening effort ratings.
40%





Increase in efficiency ***

Noise attenuation increases effiency by improving reaction time without loss of precision.
*** Up to 40% increase in efficiency, as reflected by the ratio between accuracy & reaction time for the correct responses.
Why Choose EPOS?

EPOS audio products are used by astronauts from all over the world. They are essential tools for astronauts, helping them to stay safe and productive in the challenging environment of space.

You might wonder. Do you really need the same audio technology as astronauts for a simple phone call? The answer is, yes, you do. And the reason is your brain. Yours and your team's.

Your brain processes the sounds that your ears hear. But when the sounds are unclear or distorted, your brain gets tired. And a tired brain means losing focus, missing crucial details, or failing to impress a potential client. In other words, poor sound quality is bad for your brain and bad for business.

EPOS has the solution for you. They offer headsets, speakerphones, and meeting room devices with advanced algorithms and acoustics that create the optimal conditions for your brain.

So, if it's good enough for space travel... It's definitely excellent for business professionals too!