Check Point SandBlast
As ransomware attacks continue to mature both in frequency and intensity, their impact on business has grown exponentially. Hackers have encrypted hundreds of thousands of files, including shared network storage, incapacitating users and often taking whole networks hostage.
Check Point SandBlast Zero-Day Protection is an innovative approach to stop unknown malware, zero-day and targeted attacks from infiltrating networks. Based on cutting-edge CPU-level exploit detection technology, SandBlast is uniquely capable of identifying the most dangerous threats in their infancy, before malware has an opportunity to deploy and even attempt to evade detection
Start a Free Trial of SandBlast Agent Now!
Powerful Email Security with Realtime Protection
Innovative Threat Prevention Technologies that use static, dynamic, and behavioral detection and prevention technologies with advanced artificial intelligence to provide high catch rates and low false positives
Insightful Detection and Response which assures continuous collection of comprehensive and complete raw forensics data, employing full attack remediation capabilities
Complete Endpoint Security Solution which integrates into Check Point Infinity to get maximum prevention across all attack surfaces, shared intelligence, and a single point of management (cloud service or on premise)
NSS Recommended Status marking our 18th overall NSS recommended rating since 2010.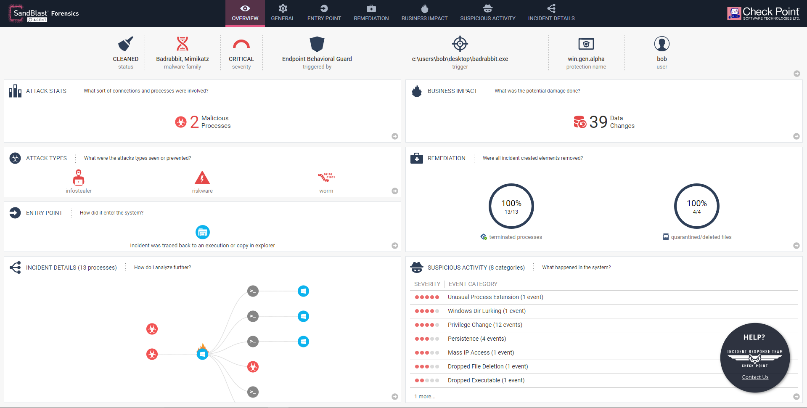 Contact Information
Business Unit 10, Gatwick Metro Centre, Balcombe Road, Horley, Surrey RH6 9GA

Head Office: 01293 400 720
City Office: 020 7190 9589